Liveaboards in the Philippines, an overview.
Tubbataha Reefs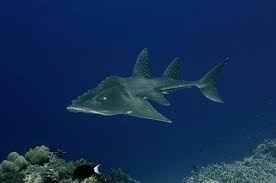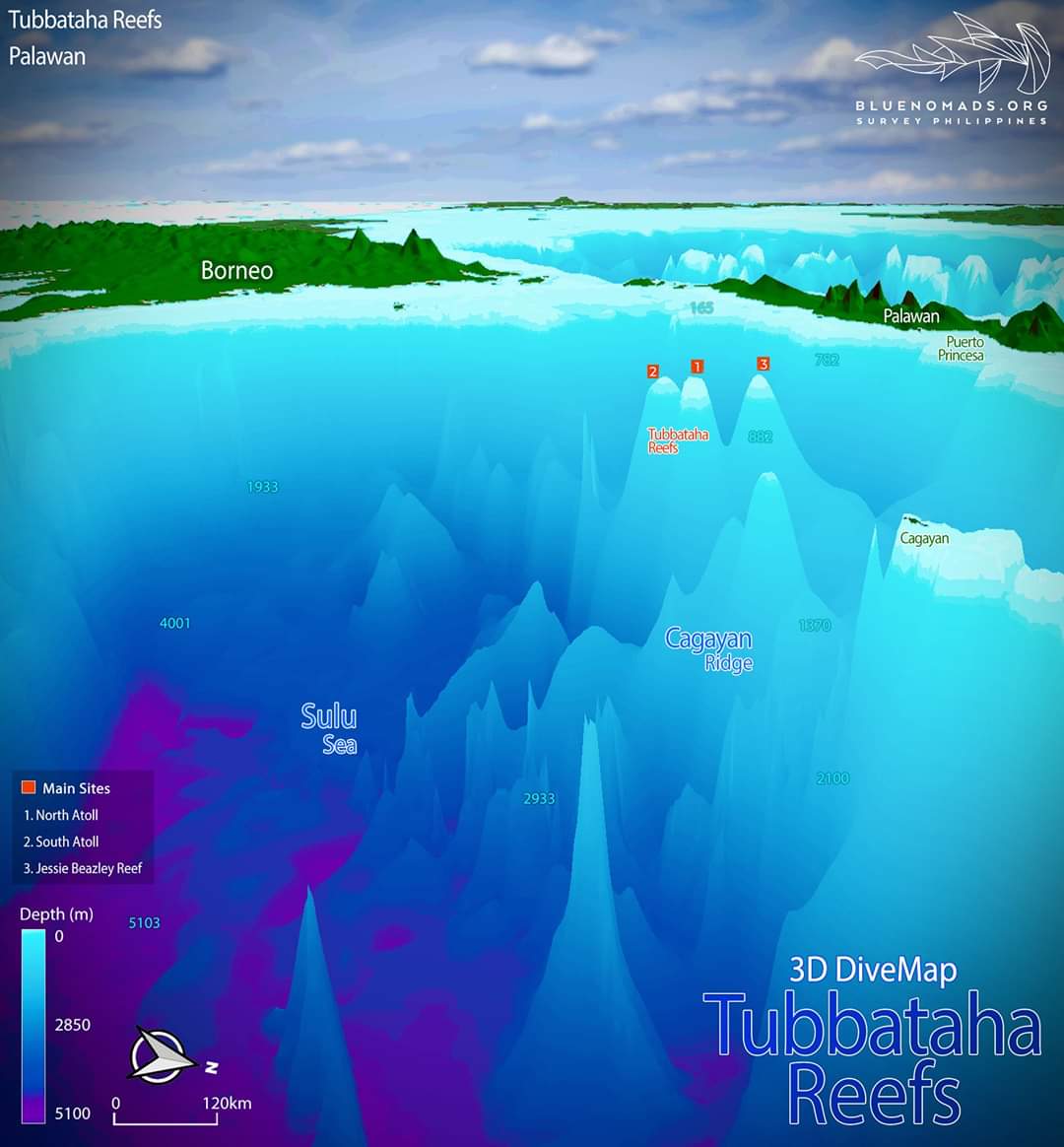 Image by Bluenomads.org
A protected area of the Philippines situated in the middle of the Sulu Sea, Tubattaha Reefs Natural Park is a World Heritage Site which has a unique example of an atoll reef with a very high density of marine species. Since Tubbataha was discovered by the divers in the late '70s, it has become the most remarkable coral reefs on the planet.
CNN travel website, CNNgo.com, considers it as one of the top eight dive sites in the world for its extraordinary biodiversity and breathtaking underwater sceneries. It is the first marine area that was recognized as a national park, proclaimed by President Corazon Aquino on August 11, 1988.
The national park was also nominated as the New 7 Wonders of Nature in 2007. In 1999, it was listed by the Ramsar Convention as one of the Wetlands of International Importance. It was declared a World Heritage Site by UNESCO in December 1993 and falls under the protective management of the Department of National Defense (DND) of the Philippines.
One of the things about this marine park is that it is so isolated that it can only be reached by liveaboard (around 10 hours from Puerto Princessa), naturally preventing day trippers or overcrowding and conserving the reef more than if it were located close to land. The park itself is made up of two coral atolls - the north atoll and south atoll - and the Jessie Beazley reefs located a little further north. These reefs are home to a very high density and biodiversity of marine life and thus a diver's absolute paradise!
The reef system has over 600 species of fish and 300 coral species, as well as being a nesting site for hawksbill and green turtles and many species of bird. The North Atoll has a field station that is manned year-round by rangers and often trips involve a visit to discover about the conservation and protection of this delicate marine system. The reefs are made up of endless reef flats and vertical walls dropping to over 100m in depth, as well as large areas of deep sea. Thresher sharks, hammerheads and whale sharks can be seen on the walls, whilst the shallow reef tops are overflowing with colour reef fish, sting rays, manta rays, turtles and much more. Huge schools of jack fish and snapper hang out with a large barracuda presence as well.
Diving can be challenging in the Tubbataha and there is only the small window of March to middle June that the liveaboards can actually get out there, when the sea conditions are calm enough. However, if you can make it out there during this brief window, this is likely to be one of the best dive experiences you can have.
Scientists have been visiting these reefs since the 1980s, and their research has shown that Tubbataha Reefs Natural Park is home to no less than:
600 species of fish
360 species of corals (about half of all coral species in the world)
11 species of sharks
13 species of dolphins & whales
100 species of birds
nesting Hawksbill & Green sea turtles
Price and availabilty
Diving in Tubbataha reefs is not that cheap, since it is very remote. Typically we leave from Puerto Princesa, Palawan for a 10 to 12 hours boat ride. Arriving there early morning, we start diving, typically 3 to 4 dives a day. Night diving is not recommended. If the weather permits, we will be out for 6 days of diving.
Prices as of now are around 2300 euros for 6 diving days / 7 nights. Please inquire by email for updated schedules and prices.
Please note to inquire long before the season starts, there is limited amount of divers allowed each year.
Cagyancillo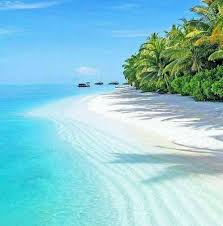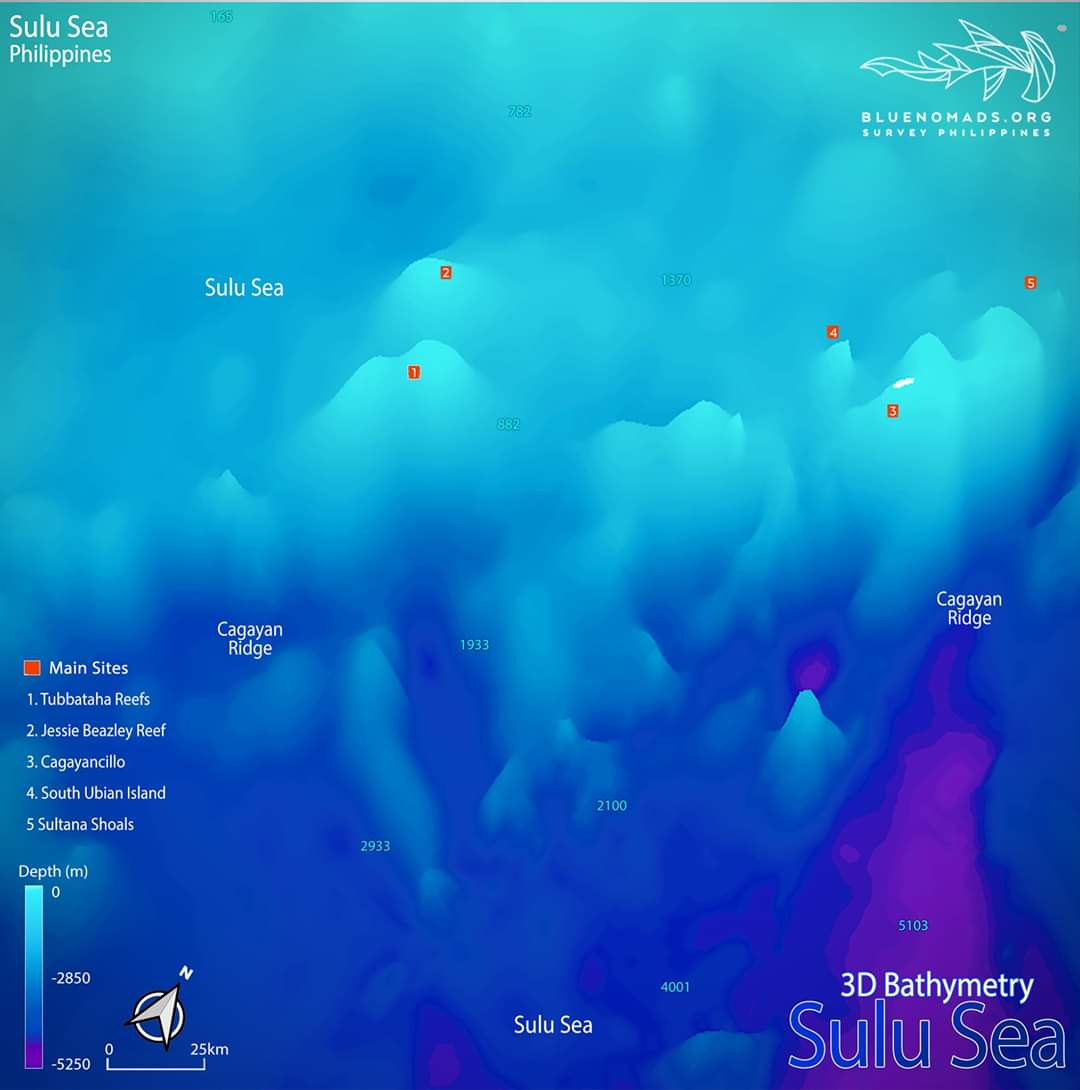 Image by Bluenomads.org
The Cagayan islands are located on the 500km long and 30km wide Cagayan ridge, which connects Cagayancillo with the Tubbataha Reef and Borneo. This Ridge was formed by volcanoes extinct thousands of years ago. Some parts sunk back into the ocean, collapsed and/or eroded and corals grew one hundred meters up towards the surface forming this ridge, the atolls and reefs.
The Cagayan group is situated roughly 120km west of Sipalay and consists of 31 islands, of which only a few are inhabited. Their topography is flat and covered with only bushes and palm trees. Some sceneries remind a little of he Maldives. The climate is dry from December to April and a little more humid from May to November.
The diving sites are similar to the ones of the southern neighbor Tubbataha Reef Park. Beautiful coral tops blending in into vertical walls descending some hundreds meters deep. This area is home of over 500 fish and 380 soft and hard coral species. White- and blacktip Sharks, grey reef sharks, tunas, jags, groupers, napoleons, bumpheads, crawfish in their holes, rays and mammals such as dolphins call Cagayan their home. We did have a great number of encounters with whale sharks, hammerhead sharks and mantas with our groups the last couple of years. One of the big highlights is definitely the more than huge and countless gorgonian.
The water quality is of course very good as you would expect far off the mainstream and the visibility is generally 40-45 meter. Easydiving, our partner, is the only operator deserving Cagayan on a regular basis for years. So you won't need to share the reefs with anyone else.
Accommodation and catering
Simple yet very clean and cozy double rooms in beach cottages await you, giving to you an absolute wonderful paradise experience in an environment that really still represent the Philippines.
As these islands are pretty remote, you will enjoy simple yet exquisite and tasty food and avail of the quality and service you would expect from Easydiving, our partner. Back to the roots but in style!
A barbeque evening with a guitar popping out occasionally here and there will be part of the experience.
During diving, snacks, sandwiches, fruits, water, softdrinks, coffee and tea will be available non-stop. Alcoholic beverages such as deco-beer are available after diving and of course not included in the price.
Diving
Sail out every morning, enjoying breakfast on board on the way to your first adventure of the day. Since the first dives of the day are relatively deep, usually we do 3 dives a day plus a night dive. This is of course fully adaptable to the wishes of the group. We do have compressors on board, state of the art communication and safety equipment and first aid and oxygen kits. Coming back to shore, all the equipment stays on the boat and you are free to discover the charming locals and tie some new relations.
On your last diving day, we will be out of the water latest 2pm in order to be able to observe a more than 18 hour safety time before flying back to Sipalay on the 6th day.
Transfers
For your transfer, you will have the opportunity to avail a VIP flight transfer with a 6-seater Cessna from the airstrip of Sipalay to the airstrip of Cagayansillo. This scenic experience will take roughly 25 breathtaking minutes after we dropped you to the airstrip by van.
At the end of your trip we will fly you back to Sipalay and drive you to Easy Diving and Beach resort, where this wonderful journey will come to an end with a welcome back drink at our beautiful white beach.
Visayas safari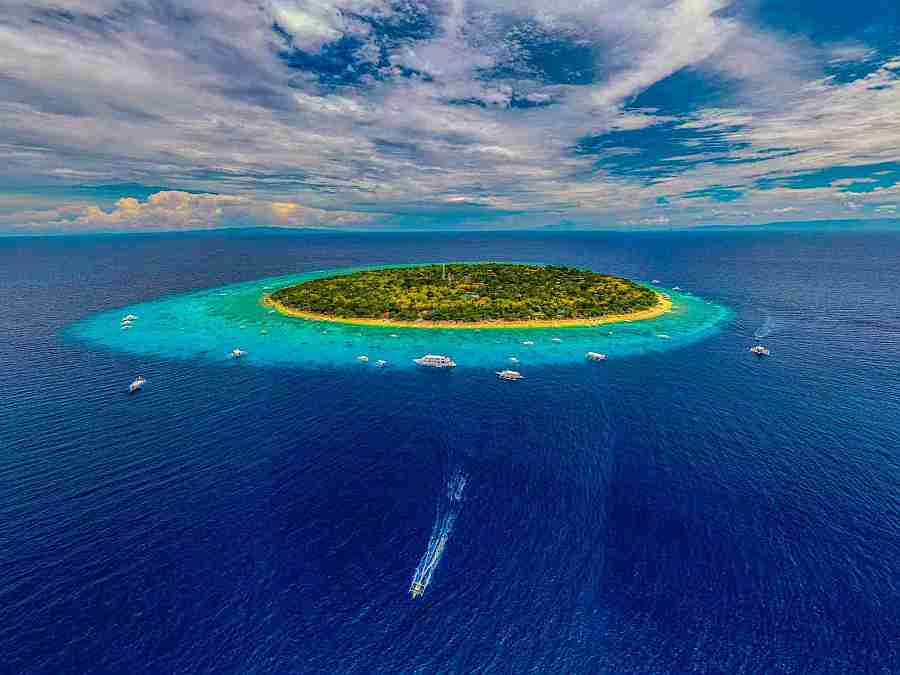 6 Days Dive Safari Negros - Bohol - Cebu
Cruise with us through the "epicenter" of marine biodiversity on earth, the Visayan Archipelago. The islands of Negros, Bohol and Cebu belong to the coral triangle home to more than 12.000 species of fish. Be prepared for great service, good visibility, colorful corals, schools of fish, large predators, and tiny critters.
In October, the safari vessels Royo and Goya commute between Sipalay (Negros) and Moalboal (Cebu) regularly back and forth. Within 6 days you will see the best dive spots the region has to offer, including Dauin, Apo Island, Siquijor Island, Balicasag Island, Panglao Island, Sumilon Island, Sunken Island and Pescador Island. Even a trip to the Kawasan Waterfalls set in the jungle of Matutinao Nature Park in Cebu is included, with an additional option to visit the Chocolate Hills of Bohol.Apo Island is one of the world's best known community-organized marine sanctuaries, and as such it has been well documented by the global science community. At present, the island is home to over 650 documented species of fish and estimated to have over 400 species of corrals.
On Panglao, the Panglao Marine Biodiversity Project found that Panglao alone has more marine biodiversity than Japan and the Mediterranean Sea. For all those who would like to see the Chocolate Hills of Bohol, a day trip can be organized for a surcharge.
Sumilon Island is all of 24 hectares of luxuriant tropical greens enveloped by an astonishing collection of marine flora and fauna teeming in its lucid and azure waters.
In short:
WHAT? 6-day safari from Moalboal to Sipalay and Sipalay to Moalboal, via Bohol
WHEN? From October to May
HOW OFTEN? Weekly
SAFARI BOATS: Goya and Royo
DIVE SITES: Sunken Island, Sumilon Island, Apo Island, Balicasag Island, Alona Beach, Pescador Isand
HIGHLIGHTS: Sumilon Island, Apo Island, Balicasag Island
SPECIALS: Excursion to the Kawasan Falls and Chocolate Hills (optional)
INCLUDED: Non Limit diving, all meals, shore trips, accommodation in a beach resort
EXCLUDED: rental equipment, marine park fees, drinks ashore
Prices
Please inquire for current price. We can offer group discounts for 10 or more divers.
Apo Reef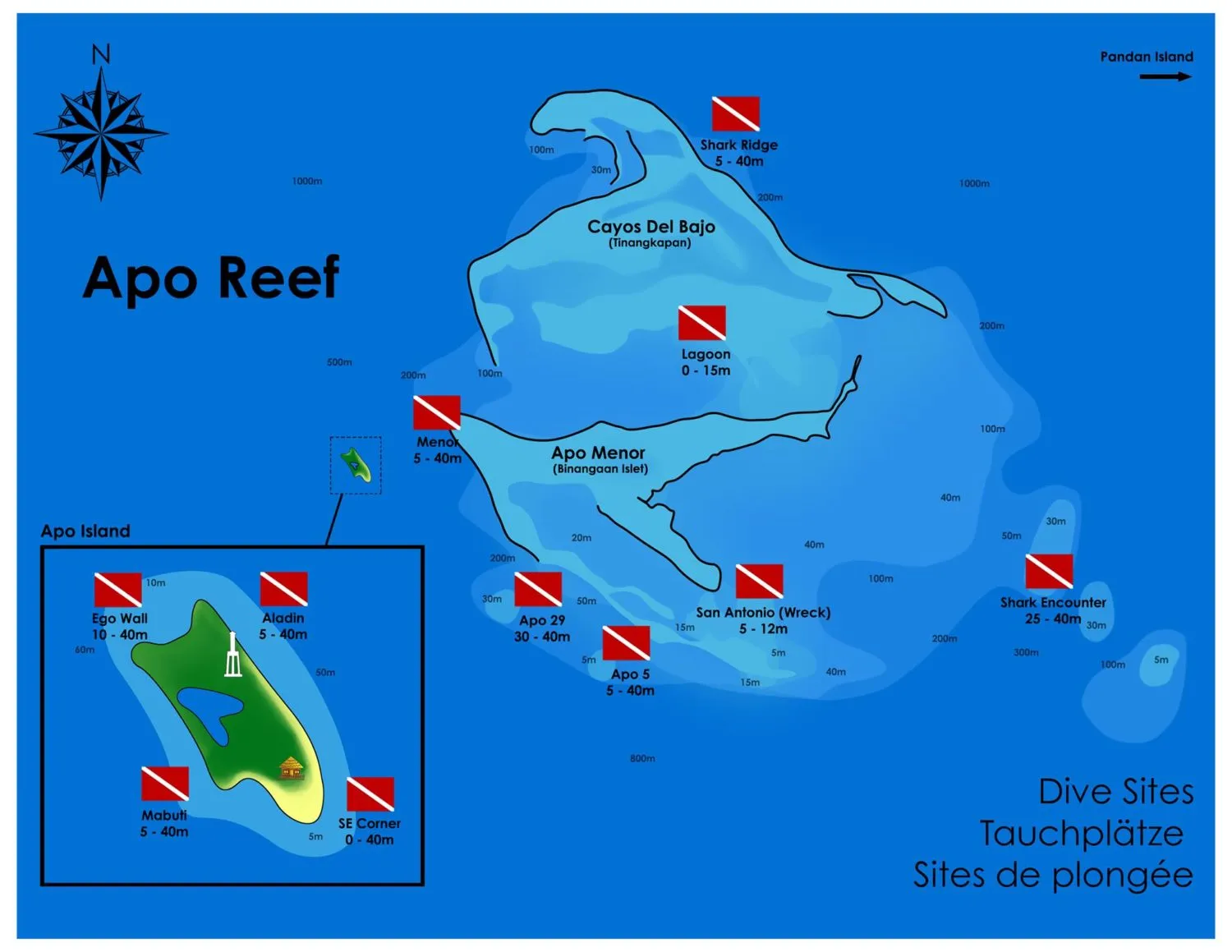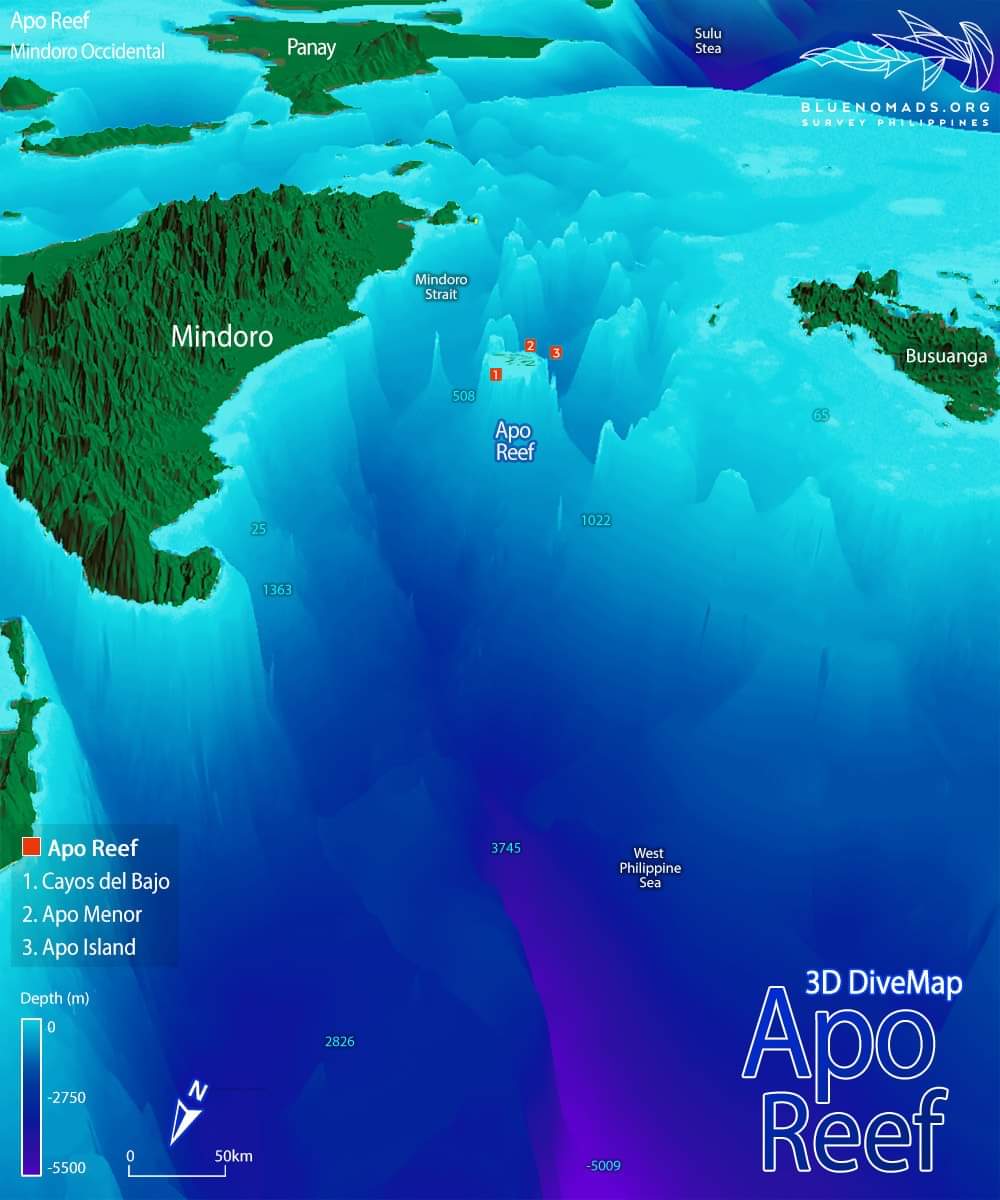 Image by Bluenomads.org